About us

www.activedefence.co.uk
Forward from Heather Howe. LLB hons  Director.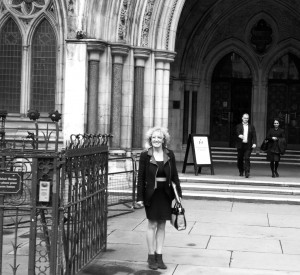 As director it is my pleasure to introduce this new and dynamic company. Started a couple of years ago as a result of the ongoing challenges we all face in the legal world.   It is my pleasure to continue to work with the best legal teams and experts not only in the UK but in the world. I thank all those who have worked with me over many years and contributed to this website.
Heather Howe. LLB Hons.
 This company was started primarily to work in criminal defence teams offering specialist services to defence solicitors on legal aid cases.  In short an experienced and focused team to prepare cases at the highest level of understanding and client care to produce the best possible result for the client.
 We were recently retained by a leading solicitors firm in Thames Valley after representing a client detained in a police station for 7 days under the Terrorism Act Act 2006 and subsequently retained to prepare the case for trial at Central Criminal Court with a leading QC and team.   See our 'past cases' page.  We are involved at the very top level of criminal defence but recognises the urgent need for change.  Representation in the Crown Court by a qualified and suitably experienced barrister is an absolute essential in our view.
 We are a dedicated and professional group of people that do what we love and love what we do.  Experienced,  extremely focused and totally professional.
Criminal law is one of the most interesting and challenging area's of work that a person can choose to do.  We often work around the clock and rarely does our day start at 9 and end at 5pm.
'Active Defence'
This is about helping people make the right 'informed' decision based on the evidence at the time.  If people are 'not guilty' there must be an active stance taken at an early stage.  For those that wish to admit offences they need guidance through the process to obtain the best outcome.
See our sister website www.criminalbarrister.uk.com and www.barristerdirect.uk.com