Barrister Direct
If you have already been charged with an offence and facing criminal proceedings we can assist and recommend you to a solicitors and assist you with a legal aid application.
Alternatively we can obtain a quote from a Barrister who would be experienced in the offence for which you have been charged.
This would be under the direct access scheme.
PLEASE COMPLETE THE FORM BELOW AND WE WILL CONTACT YOU.
  CRIMINAL CASES AT ANY COURT IN THE UK including MAGISTRATES, CROWN COURT,
COURT OF APPEAL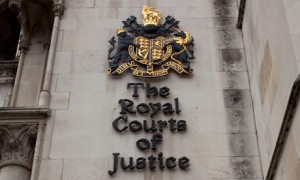 EXTRADITION CASES, AND ARRESTS UNDER THE EUROPEAN ARREST WARRANT.
This is a particular area that requires urgent intervention.  We have experienced and recommended legal contacts in Europe and we can arrange immediate liasion with an experienced UK Barrister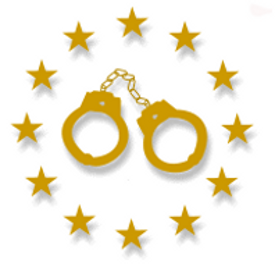 DRIVING OFFENCES.
Including drink driving or driving whilst under the influence of drugs. Often where a ban is inevitable. Bearing in mind a loss of driving licence may often lead to a loss of employment. A good and experienced advocate can often substantially reduce the fine or period of ban. There are several courses that are available that can also reduce a ban.  Including fatality and use of experts for defence.
FORFEITURE UNDER THE PROCEEDS OF CRIME ACT 2002.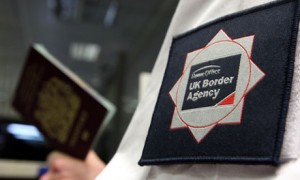 We have assisted in the return of thousands of pounds of money from UK BORDER AGENCY and Police. See the attached link above and check out the RULES. In short the UK Border agency and police can and DO seize cash that they 'believe' is not from a legitimate source. It is then retained for a minimum of 6 months while you try to prove otherwise! Often a Court will decide the outcome but on occasions we have been able to get funds released. On one occasion where money was required for a life threatening medical treatment overseas and we involved a local MP.
http://immigrationmatters.co.uk/uk-border-agency-can-seize-your-cash.html
MILITARY – COURT MARTIAL
For members of the armed forces for all matters involving Court Martial both in the UK and oversea's. We have worked with a particular set of barristers who have vast experience in this area, involving work in Germany and Cyprus.
DISCIPLINARY AND REGULATORY LAW/EMPLOYMENT.
For businesses or employees facing proceedings can be devastating for both corporations and individuals and provide continuity in any related criminal and employment proceedings.
DISCIPLINARY LAW AND WHITE COLLAR CLIENTS.
Professionals and high profile working men and women who face disciplinary matters or matters in the Criminal Courts, doctors, nurses, police officers, lawyers, pilots, other professionals who face proceedings before General Medical Council, Nursing and Midwifery council, Police disciplinary proceedings, Teachers and many more.
HEALTH AND SAFETY
Workplace accidents and fatalities, vicarious liability for companies and individuals.
ENVIRONMENTAL.
Prosecutions by the Environment Agency- Fly tipping- waste or pollution
These type of offences really do attract serious fines especially when a small company is held as liable. We have helped clients limit the damage and often the case is exaggerated. There is often mitigation that can reduce the penalty and the adverse publicity that these cases attract.
CONSUMER PROTECTION.
Cases bought by trading standards, trade descriptions and product safety.  We have seen horrendous abuse of power in relation to some cases conducted by officials.  In one case the claims were so over exaggerated and the Companies Accounts were frozen causing the Company to seize to operate and the loss of numerous jobs within days.
LANDLORD/TENANT ISSUES.
We recently had a case regarding the MULTI OCCUPANCY rules and a landlord had failed to notify the authorities of matters. This carried a hefty fine and also involved temporary closure of one of his premises causing huge loss of revenue.
If you wish to obtain a quotation from a 'direct access' barrister please complete the form below without obligation.