Why use us?
www.activedefence.co.uk 
Our work ethic is based on hard work, dedication and 100% commitment.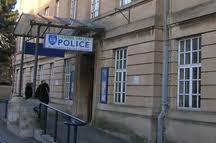 We offer immediate response to emergency police station call out in Thames Valley and London.  By arrangement we also offer continuous cover for particular police stations where required.
 CROWN COURT TRIAL PREPARATION FOR SOLICITORS AND DIRECT ACCESS BARRISTERS.

It is often the case that solicitors retain the preparation of Crown Court cases for trial. This may be manageable for smaller cases but realistically where the case is more complex or demanding this is a difficult task to face. In particular if the client is in custody or the case is multi-handed.
What we are seeking to achieve is simple old fashioned client care for both solicitor and client.  Client's are confident that their cases are being prepared.   We prepare from start to finish and billing if required.
See our support services page.
  Even larger companies often simply do not have the resources or experienced staff standing by to cope with large and complex cases.
We have extended this service to assist barristers under 'direct access' scheme.
Please call us if you wish to discuss this further.